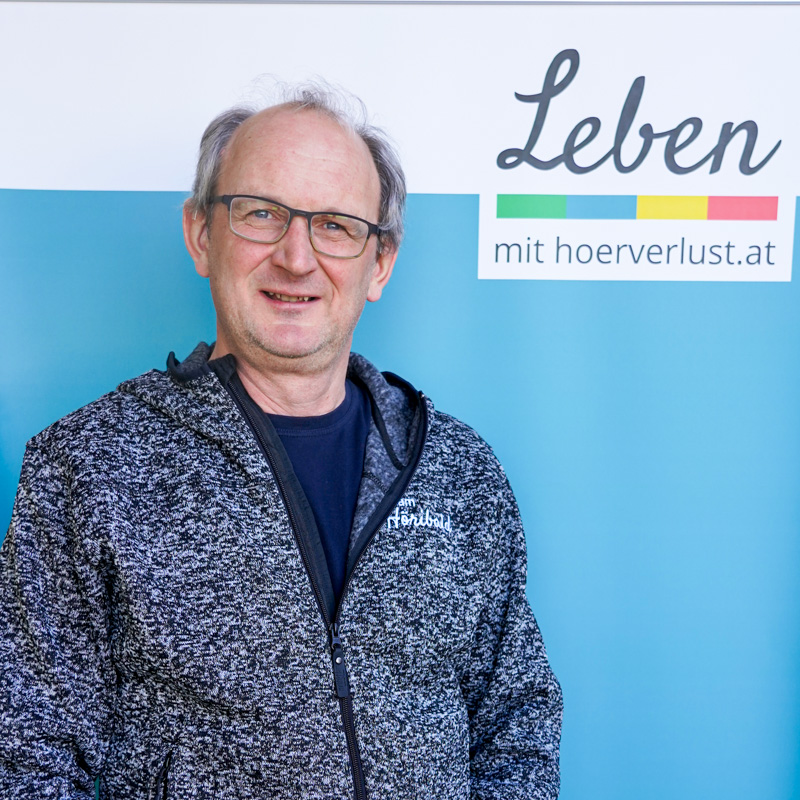 I have implants on both sides.

After many years with hearing aids, I decided to get implants.

The great hearing outcome was a surprise and I was immediately happy.

I love speaking to people.
Gerald
My name is Gerald, I live with my family in Klagenfurt and I am bilaterally fitted with implants.
Due to an otosclerosis, I had a progressive hearing loss which started at the age of 24. I got my first hearing aid at the age of 34. Eventually, I had an implant fitted on the left side at 52, and at 57 I also got a cochlear implant on the right. This time was difficult for me psychologically, I actually had very low expectations. So I was all the more surprised after my operation at how well I could hear. I am very happy now that I can communicate with other people, human voices are now my favorite sounds.
I can only advise anyone to be brave and go down this route. The first step is to get adequate and sufficiently comprehensive information. Another piece of advice is to make sure you find good aftercare and rehabilitation facilities near you so that you can get the best possible hearing outcome.
My most important tip
Get information, get implants, ensure you get aftercare!
Gerald kontaktieren
Do you have any specific questions that I can answer with my experience and knowledge? Then get in touch with me, I look forward to getting to know you!