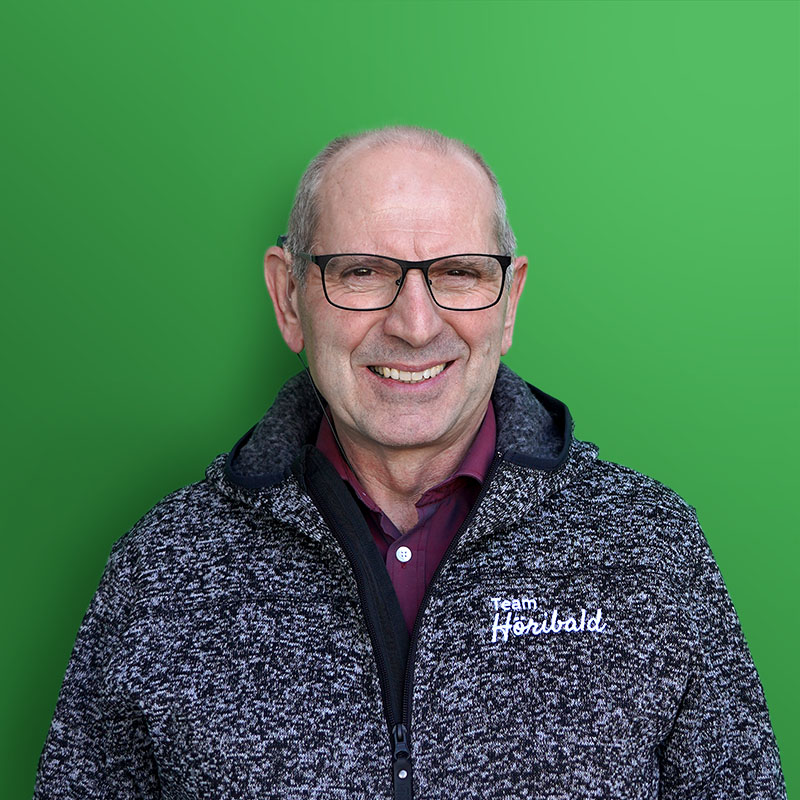 Ich am bi-modally fitted - one ear with a cochlear implant, one with a hearing aid.

My speech intelligibility is nearly 90%.

I think it is especially important to be active in life.

I am a passionate musician (guitar, violin, saxophone, voice).
Walter
My name is Walter, I come from Mistelbach and I have an implant on one side. As my hearing gradually worsened, conventional hearing aids were first recommended to me. These did not bring about a satisfactory improvement though. By chance, I then met Prof. Baumgartner and found out about the possibility of having an implant. With the prospect of having speech intelligibility of 60%, I decided to have the operation. Thanks to the cochlear implant, I now have speech intelligibility of nearly 90%.
Due to my CIs, I now feel that I am a full part of society again. I can stand on my own two feet - making telephone calls, dealing with officials, procurement – I have got my independence and can again take more responsibility.
Music is a really important aspect of my life. I am active in several music groups and play guitar, violin and saxophone and I sing. I think it is really important to be active in different ways and participate fully in life. Hobbies, friends, acquaintances and relatives are an enormous support.
What I would definitely want to pass on to others is the courage to talk to other affected persons, listen to their experiences, and not be afraid to accept help.
My most important tip
Network, and accept help!
Walter kontaktieren
Do you have any specific questions that I can answer with my experience and knowledge? Then get in touch with me, I look forward to getting to know you!