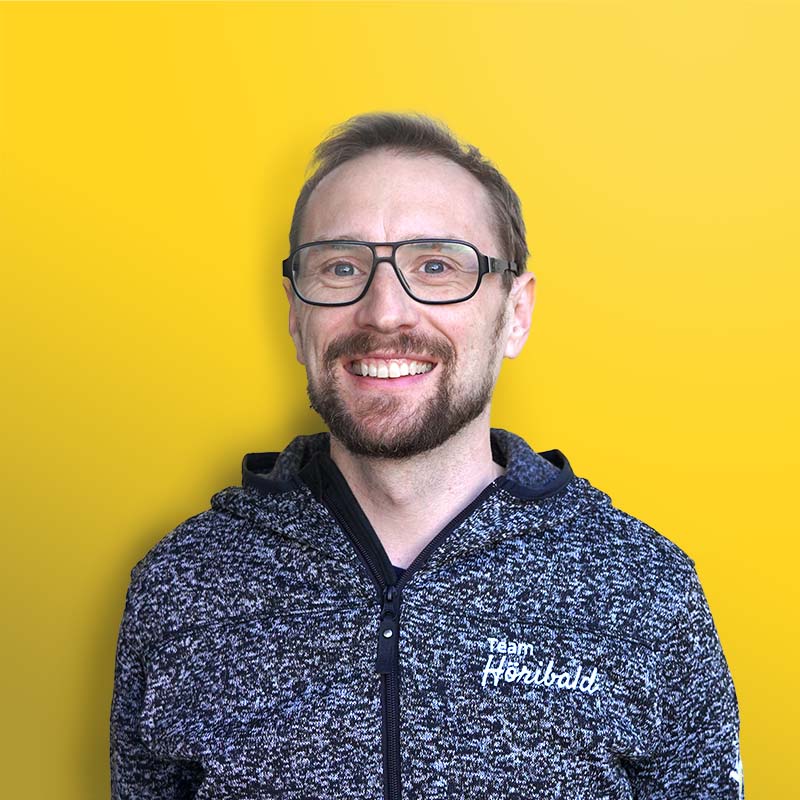 I have a son with implants on both sides.

We had Paul fitted with implants as a baby.

He is now in primary school and one of the best in the class.

A "normal" everyday life is now possible thanks to the CIs.
Robert
My name is Robert, I come from Vienna and I have a son who has implants on both sides. Paul's initial diagnosis came as a complete surprise in the newborn hearing screening at three weeks old. That was of course a massive shock. It was never on the plan that something might be wrong with your own child. After overcoming the initial shock, I accepted the diagnosis and I wanted to know as quickly as possible what could be done. We found out about cochlear implants early and it was immediately clear to us that we wanted our son to have them fitted as soon as possible.
The CIs allowed Paul normal language acquisition. He is now in primary school and is amongst the best in his class. An almost unrestricted normal day is possible with the devices.
It is important to me to tell other parents that it can be hard and tiring to start with. You always have to be proactive and you can't expect things to just happen on their own. If you know where and how you can make the path easier and quicker though. The result is definitely worth the effort.
Mein wichtigster Tipp
Always stick at it because results need work!
Robert kontaktieren
Do you have any specific questions that I can answer with my experience and knowledge? Then get in touch with me, I look forward to getting to know you!