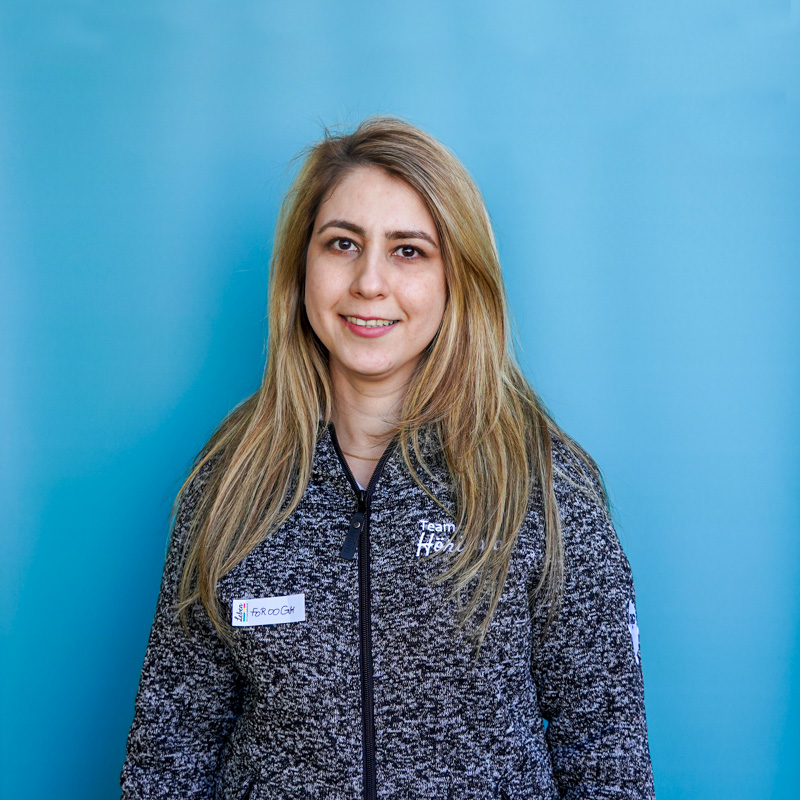 I have implants both sides myself.

Thanks to my cochlear implants, I can hear more sounds now than ever before.

Lip reading is no longer necessary.

There is a lot of support from other people.
Foroogh
My name is Foroogh, I live in Vienna and I wear cochlea implants on both sides. I have had hearing difficulties since birth, and I used conventional hearing aids until 2015. After completing my studies in Iran, I came to Vienna, where I found out about cochlear implants and had them fitted.
Today, thanks to my CIs, I can hear a lot more sounds than previously, I have a better perception of my surroundings. I can recognize new voices, birds twittering and running water. It's also easier for me now to listen when I am tired and can't concentrate so well. And I also don't need to lip-read any more to understand.
I would advise everybody to be considerate and support people affected. Self-confidence is strengthened incredibly through understanding and support from other people. Patience is also needed. The implant is only the first step, careful and regular listening training is crucial to listening success.
Mein wichtigster Tipp
Be patient and practise hard!
Foroogh kontaktieren
Hast Du spezielle Fragen, die ich mit meiner Erfahrung und meinem Wissen beantworten kann? Dann melde Dich bei mir, ich freue mich, Dich kennenzulernen!