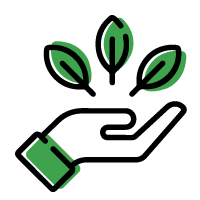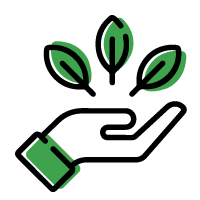 Therapy
Everything about ideal therapeutic support
The deterioration of your hearing – whether caused by illness or age – will have a negative impact on your quality of life. Since provision with technical hearing aids by innovative high-tech companies is possible today, you do not just have to put up with your impairment.
But in addition to the best technical provision, be that hearing aids or a hearing implant, you should immediately start a suitable complementary support therapy to achieve the best hearing outcomes!
You can find some tips for your best therapeutic support below!
Initial provision with technological aids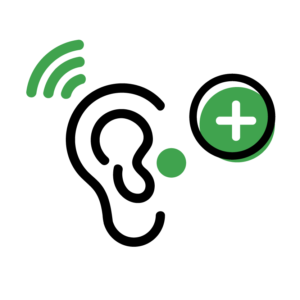 Whether a conventional hearing aid is enough or whether ultimately a cochlear implant is under discussion is decided by the degree of your hearing impairment. This is established by special procedures by medical specialist staff in the clinic of your choice, after which all the options can be discussed.
"The limits my language are the limits of my world."
Ludwig Wittgenstein
Language therapy support and various other therapy measures are advisable both before and after being fitted with a hearing system.
Language therapy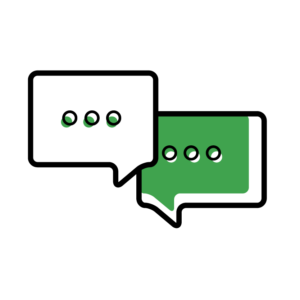 Any limitation of the hearing ability significantly reduces the possibility of communication. Along with getting good and prompt hearing provision, people with hearing reduction should therefore take up language therapy, especially at first, in order to get accustomed  to the new hearing, or being able to hear again.
The most important aim of language therapy is to enable communication so that your quality of life no longer has to suffer from the hearing reduction. Therapeutic work thus includes distraction training, hearing training and communication strategies.
Apart from that, the language therapist is also an important pivot point in communication with the experts from other relevant specialist areas especially in the initial phase.
Tip: Take someone to accompany you to the first appointments! A partner, friend or relative can be a great support, especially in the initial phase and offers security in what might be a stressful situation for you.
Language therapy with a focus on hearing impairment is provided all over Austria:
https://www.logopaedieaustria.at/
Rehabilitation options
Taking any additional illness-caused restrictions into consideration, there is a range of rehab measures that you can use to achieve the best hearing outcome possible with your hearing system.
Out-patient rehabilitation
There is a variety of outpatient rehab measures provided across Austria. Depending on preferences and character, you can choose: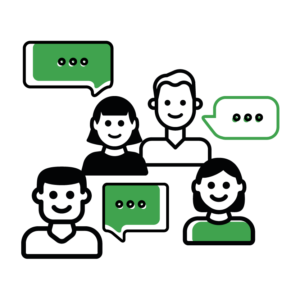 Group therapy:
Some of the rehab programs in outpatient form take place in group therapy. For some people, contact with other affected persons is important, so this form of therapy might represent a pleasant symbiosis for you too, combining rehabilitation with exchange of experience.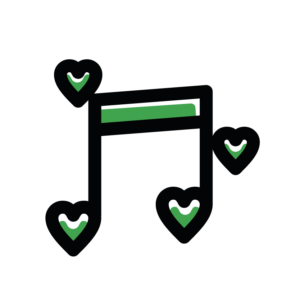 Music therapy:
Music therapy is a creativity and expression-orientated method of therapy which includes different forms and techniques. What they have in common is the targeted use of musical methods in a therapeutic context for re-establishment, maintenance and promotion of mental, physical and psychological health. It has been in use for a long time, but has only been used in the rehabilitation of people with hearing implants for a few years.
Here are some institutions that offer music therapy:
Home training programs
"It is important to practise at home."
Nicole Trimmel, language therapist HEARING CENTER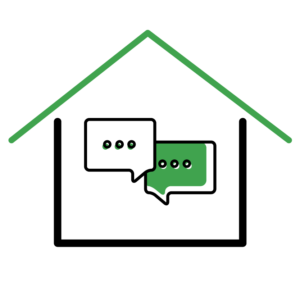 Practising at home, ideally with your partner or family, is hugely important for the best outcome with your hearing implant system. The implant expert MED-EL offers a series of rehabilitation materials that you can use easily at home. You can find some brochures and audio files here that you can either download or have sent to you: Rehabilitation Downloads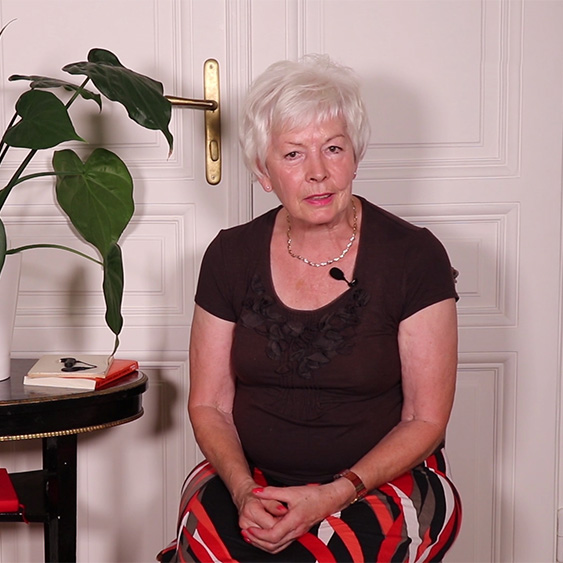 Listening training at home
Elisabeth has implants on both sides and knows that the path to ideal hearing outcomes needs a lot of training. She shares her favorite listening exercises, tips and tricks for everyday life here, and gives you some ideas about how you can keep improving your hearing.
Audio books
"As is shown in studies and from experience, affected persons can improve their listening ability and language comprehension with pure audio books by reading along a printed version of the book as they listen!"
Alexander Guano, audio library of the Blind Association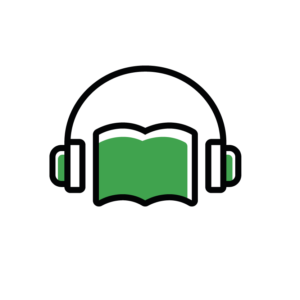 Audio books can not only combat boredom, they are also very suitable as a complement to the listening training. They are a good method in rehab of CI users and hearing aid users, as they give rise to pleasure in hearing and encourage independent practice.
If you wish to use audio books for practice purposes, aural language comprehension at sentence level should already be possible. The speech quality of the recording is crucial and audio books with a slow speech pace and few changes of narrator should be chosen at the start of this exercise. The printed form is also really important so that you can always read along with what is being heard. So you should always choose a book that is available as an unabridged audio book. Listening to the audio book without reading along is also highly recommended later, although appropriate practice is also needed for this.
Publishers like HörGut Verlag, Bertz & Fischer and Audible offer a wide range of good quality audio books.
You can find some shops and websites specializing in high-quality audio books here:
Inpatient Rehabilitation
Unfortunately, there is no provision for in-patient rehabilitation after cochlear implantation in Austria. In Germany, the MEDIAN Kaiserberg-Klinik Bad Nauheim and the Helios Kliniken Bad Grönenbach offer inpatient rehabilitation. The costs for rehabilitation in Germany are partially met by the Austrian social insurance. Please enquire about cost coverage directly at your social insurance provider.
Support with psychotherapy
"People need the contrast between sound and silence to remain mentally healthy. This is comparable with the alternation between breathing in and breathing out"
Prof. Volker Faust, Neurologist, University of Ulm
Even if the stress caused by an emerging hearing difficulty is limited by modern technical options, the consequences of an illness that has been progressing over years can still be noticeable. Loneliness, psychosocial problems, insecurity etc. are common accompanying symptoms and can lead to mental disorders, even leading to serious depression.
Today, taking up psychotherapy no longer has any stigma attached to it. By contrast, empathetic and experienced people to talk to can be an ideal support on your path to hearing (again), especially in the initial phase. In Austria, some experts specializing in the subject of hearing impairments, or who have experience in dealing with this, now offer therapy sessions.
Persönlicher Kontakt zu Betroffenen
Die Möglichkeit, mit anderen NutzerInnen direkt in Kontakt zu treten, ist gerade am Anfang dieser besonderen Reise unermesslich wichtig für Betroffene. Hier finden Sie persönliche Kontakte, die sich gerne für unsere Website als BeraterInnen und zum Erfahrungsaustausch zur Verfügung gestellt haben – denn Hören verbindet!
Technical hearing provision
Acousticians
There are many hearing aid acousticians in Austria. Whether you choose one of the well-known chains or an individual company, it is important that you trust the specialist staff there and feel that you are getting the best advice.
Hearing implant manufacturer
The hearing implant manufacturer MED-EL is an Austrian family company based in Innsbruck/Tyrol. There is a branch in Vienna in the 9th District in the service center ZENTRUM HÖREN, which provides comprehensive advice and support to people with hearing impairments and hearing losses and users of implant systems all over Austria.
Therapie
Language therapy
Contracted, selected or private language therapist – you can find useful information about the professional profile and a search function for the language therapist of your choice here:
Out-patient rehabilitation
There are many options for out-patient rehabilitation in various forms:
Other forms of therapy
Audio books are a wonderful option for training your new hearing and at the same time connecting it with enjoyment of literature.
You can find some shops and websites specializing in high-quality audio books here:
Here is an overview of the broad range of provision from the hearing implant manufacturer MED-EL, that you can download or obtain directly via the web shop of ZENTRUM HÖREN:
Psychotherapy
Here you can find a list of experts familiar with the subject of hearing impairments or who offer further support for people with a migration background through specific language skills:
Vienna:
Salzburg:
Tyrol:
Psychotherapy with a health insurance certificate: