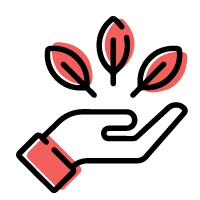 Everything about therapy for children with hearing impairments
Even if the diagnosis "my child has a hearing impairment" is initially hard to comprehend and makes you worried and unsure, it is important for a successful hearing outcome to give your child the best possible support.
The doctor should be the first, but not the only point of reference regarding the subject of a hearing reduction. Immediately after the diagnosis and the clarification meeting with the doctor, the first steps should be taken and a suitable support therapy started to support your child.
You can find important tips for the best therapeutic support of you child in the first months and years below!
Initial provision with technological aids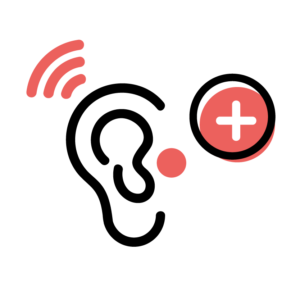 Whether a conventional hearing aid will suffice or whether ultimately a cochlear implant is under discussion, the first path will probably be to be to the audiologist. Since a CI operation is carried out in most cases around the first birthday, prior provision of a hearing aid is advantageous in most cases, as the the residual hearing usually present can be best stimulated in the months leading up to the operation. Many specialist institutions across Austria provide specialist support for children through paediatric audiologists.
"The limits my language are the limits of my world."
Ludwig Wittgenstein
Language therapy care and various therapy measures, especially in the case of multiple impairment, are therefore recommended both before and after provision with a hearing system.
Language therapy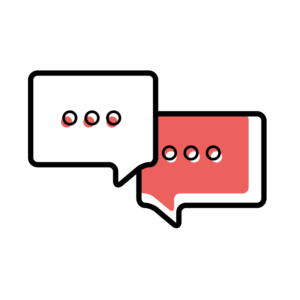 Listening and speaking are closely linked in speech development. Any limitation in hearing reduces the possibility of spoken language acquisition hugely. Children with a hearing reduction should therefore also have language therapy along with good and early hearing provision to lose as little time as possible in acquisition of spoken language.
The most important aim of language therapy is to enable communication so the child can express its wishes and needs. Therapeutic work therefore includes conditioning training, listening training, articulation, communication strategies, (early) acquisition of written language, multiple support of language building with visual material, advice from educationalists and work with parents.
By contrast to early hearing support, which supports your child through play and has a broad spectrum encompassing motor skills and other developmental areas, language therapy prepares your child carefully for linguistic structures. Apart from that, the language therapist is also an important pivot point in communication with the experts from other relevant specialist areas especially in the initial phase.
In the first few months, the language therapist checks hearing outcomes with the new hearing aids regularly with special hearing tests up until any necessary cochlear implant and supports you as parents along this path where there are many decisions to be made.
Other therapy options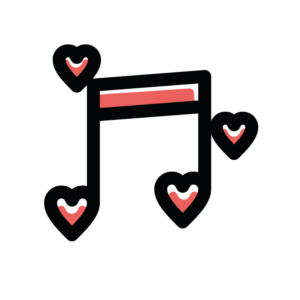 On average, a third of all children with a hearing loss have an additional disability. In the case of multiple disabilities, or your child having a specific learning difficulty,you should definitely make use of further therapy measures along with hearing provision and regular language pedagogical support.
Ergonomic therapy, music therapy, or physiotherapy, depending on the type of the disability, are named here as some examples.
Support with psychotherapy
The diagnosis "my child is hearing impaired" is initially a shock for most parents and means a huge adjustment. Psychotherapy can sometimes be a good choice to help in getting to grips with the new situation in life, and supporting the child effectively, or even drawing strength from it despite any initial sorrow. In Austria, some experts specializing in the subject of hearing impairments, or who have experience in dealing with this, now offer therapy sessions.
Not what we experience, but what we feel,
what we experience is what determines our fate.
Marie Freifrau von Ebner-Eschenbach
Persönlicher Kontakt zu Betroffenen
Die Möglichkeit, mit anderen Familien und Nutzern direkt in Kontakt zu treten, ist gerade am Anfang dieser besonderen Reise mit Ihrem Kind unermesslich wichtig für betroffene Eltern. Hier finden Sie persönliche Kontakte, die sich gerne für unsere Website als Berater und zum Erfahrungsaustausch zur Verfügung gestellt haben - denn Hören verbindet!
Technical hearing provision
Acousticians
There are many hearing aid acousticians in Austria. Whether you choose one of the well-known chains or an individual company, it is important that you trust the specialist staff there and feel that you are getting the best advice.
Hearing implant manufacturer
The hearing implant manufacturer MED-EL is an Austrian family company based in in Innsbruck, Tyrol. There is a branch in Vienna, in the 9th District with the service center HEARING CENTER , that provides comprehensive advice and support to people with hearing impairments and hearing losses and users of hearing implant systems across the whole of Austria.
Therapie
Language therapy
Whether a contract, selected or private language therapist, you can find useful information here about the professional description and a search function for the language therapist of your choice.
Other forms of therapy
Therapieformen gibt es breitgefächert. You can get an overview of the most important areas here:
Here is an overview of the wide selection of exercises provided by the implant manufacturer MED-EL,that you can download or obtain directly via the webshop of the HEARING CENTER :
Psychotherapy
Here you can find a list of experts familiar with the subject of hearing impairments or who offer further support for people with a migration background through specific language skills:
Vienna:
Salzburg:
Tyrol:
Psychotherapy with a health insurance certificate: