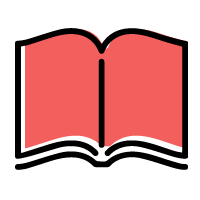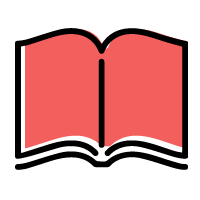 Education
Hearing impairment separates – early hearing support reconnects 
Together with technical hearing provision and therapeutic measures, comprehensive continual support in the area of education is definitely recommended. Educational and speech therapy support or audiological education are also part of this as much as the support options offered for home and everyday life.
Early support offers an ideal opportunity, especially for babies and infants- usually in the presence of one or both parents – for training and support through playing. This way, any existing development delays can be caught up and even equalized before any planned hearing implantation.
Here you will find valuable tips on how you can optimally support your child through professional care, but above all also in everyday life!
Early Support for Hearing
"Children should get two things from their parents – roots and wings."
Johann Wolfgang von Goethe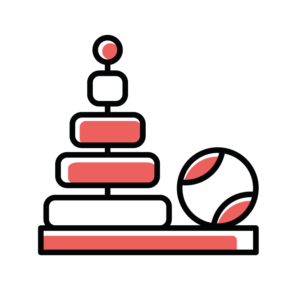 Your hearing-impaired child will be able to participate in life in society with early audiological education support and interdisciplinary cooperation. The aim of early hearing support is to promote the skills of affected children and their parents. If a child cannot communicate with the parents, grandparents or brothers and sisters, he or she will feel alienated within his or her own family. Improvement of communication skills, integration of hearing and a consistent developmental education support are the main aims in early support.
Involving the family is an essential part of this; you as parents are the most important partner in the common work with the child. The early hearing support staff usually visit families in their home environment, and advise and support them in the choice of nursery and go along to specific appointments with them.
Regular meetings at which parents can exchange experiences are also offered in many places and the children have an opportunity here to play with other hearing-impaired children.
The educators also work closely with the specialists in the fields of medicine and therapy; common targets are set, adherence to which serves the quality assurance of the early intervention and ultimately success in the development of your child.
Here you can find institutions in your state that offer early hearing support!
I believe that education
must have love as its aim.
Astrid Lindgren
A checklist for everyday life in a family
Discover hearing
Make your child aware of any sounds that you hear. Try to describe them. At home, at the zoo or on the playground – we are surrounded by countless noises and sounds.
Work with music often because this brings joy, and has a positive effect on hearing and language development. Depending on the age group, there is a lot of material which can give additional support in the development of music perception.
If your child should repeatedly refuse to wear the audio processor, the reason could be easily remedied: at the fitting appointment, ensure, for example, that the current program is perceived as comfortable by your child. It could be that one of the chosen audio processor magnets is too strong and creates an unpleasant pressure point. In summary – if the audio processor is well-adjusted, and with the right framework conditions, your child will definitely recognize the benefit to be gained from the new ability to hear.
Surrounded by language
Please don't "go mute" because you think your child can't hear you. Quite the reverse – speak to your hearing impaired child, maybe even a little more than you would to a child with normal hearing.
Don't change the natural way you speak – whether you are whispering, speaking at normal volume or singing.
Conversely, listen to all the sounds and linguistic expressions your child makes. Your child needs to understand the effect of his or her language as a means of communication.
Share experiences and activities linguistically with your child. Do not forget to illustrate or demonstrate anything your child may not have heard.
For families with a migration background: try, if possible, to offer both languages, both mother tongue and the national language. Every child, even if he or she has a technical hearing solution, can learn several languages.
Keep a record of your child's experiences in a diary that you can look back at any time. Your child can show the diary, with pictures, drawings and writing, to others and so tell them about what he or she has experienced, even if the language is somewhat delayed due to the hearing impairment. Apart from that, the diary could be a wonderful memento of the early years of life later on.
Play role-plays with your child! Amongst other things, that promotes the skill of empathizing with other people. You child takes on the character, so-to-speak, of the other person and so perceives the world from a different viewpoint.
Extend your child's "library" and spend time reading (aloud) together. You can never have too many books at home and picture books with age-appropriate content and educational content should be there from the start.
Sing to your child as often as you can! And do not be surprised if one day your child tries to imitate you. That could be one of the great moments in the first years of hearing.
Necessary checks
Check the function of your child's hearing system every day, as he or she may not yet be able to draw your attention to a fault.
Have your child's hearing tested regularly via a hearing test – usually by the language therapist.
Take up the regular service appointments at the educational audiologist or service-team of the hearing system manufacturer.
 With much love
Encourage your child's creativity and independent activity; in this way, they get to know themselves better.
Maintain regular contact with other families for whom hearing impairment is an issue, or persons with hearing impairments themselves. Through them, new pathways of acceptance open up to you.
Never forget loving affection, especially direct physical contact. This gives your child certainty of your love and affection.
Never give up, stay patient if your child is not yet making the progress you wanted.
Remember: your child can do the same as a normally hearing child, some even better, if he or she is given the chance!
Take time for yourself regularly so that you can recharge yourself for everyday life in your family.
Please do not compare your child with the ability of other hearing impaired children of the same age. Each affected child develops in their own way at their own pace due to different life structures.
Try not to treat your child differently to hearing children. Your hearing impaired child also needs clear rules and boundaries to be able to express his or her own needs appropriately and feel secure in the family surroundings.
And never lose sight of this: you have not just taken on a difficult and demanding task, you also have wonderful goal to aim for: you can support your child on the path to hearing and so to a normal, self-determined life.
Persönlicher Kontakt zu Betroffenen
Die Möglichkeit, mit anderen Familien und NutzerInnen direkt in Kontakt zu treten, ist gerade am Anfang dieser besonderen Reise mit Ihrem Kind unermesslich wichtig für betroffene Eltern. Hier finden Sie persönliche Kontakte, die sich gerne für unsere Website als BeraterInnen und zum Erfahrungsaustausch zur Verfügung gestellt haben – denn Hören verbindet!